THE OVASOFT PRODUCT TOUR GUIDES YOU THROUGH THE MOST IMPORTANT FEATURES OF OUR SOFTWARE
In this module you have the possibility to set up your company profile, all locations, departments and cost centers. You can add company data, address data and additional files such as logos or documents to each company. Furthermore, the locations and departments can be assigned to the corresponding companies. The cost centers can also be precisely defined and grouped.
This gives you the possibility to keep track and to retrieve all relevant data of your companies in a few clicks. All data can be retrieved at any time and stored centrally.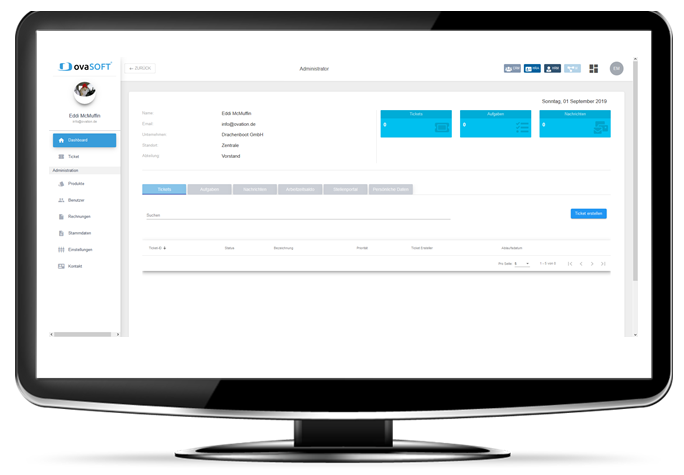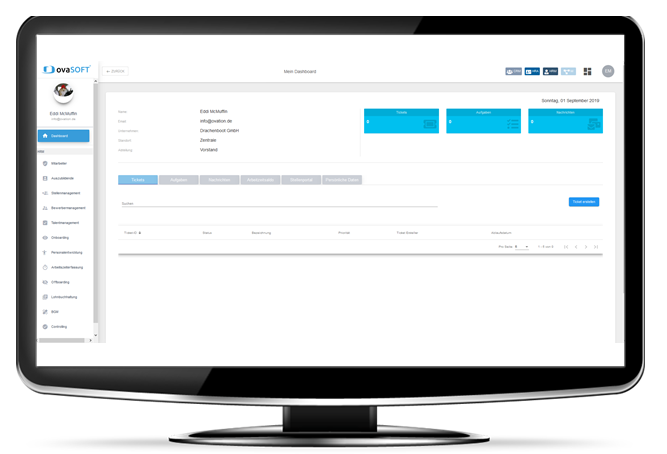 Human Resources Management module
The HRM module offers you the possibility to digitalize, structure and efficiently track all HR processes. Additionally, documents and images can be uploaded to the employee's digital personnel files by the employee in his or her dashboard, so that all employee data is collected properly and according to the highest safety standards. This creates a detailed digital personnel file for each employee.
ovaSOFT's management software for recruiting agencies covers employee administration, applicant management, job management and all tasks and processes in these areas. This facilitates the search and placement of suitable candidates.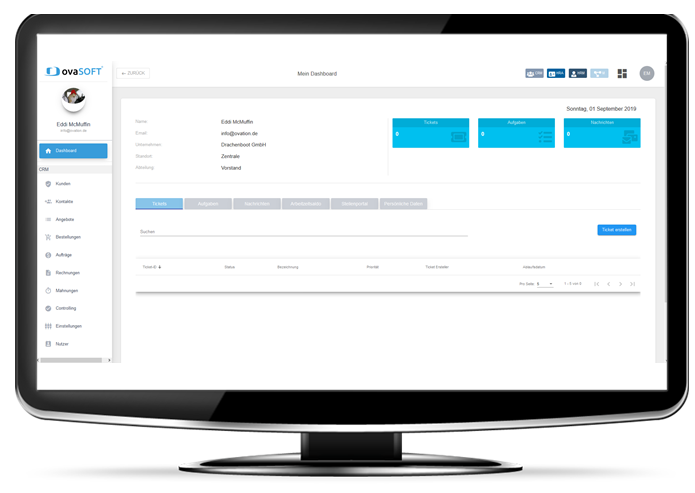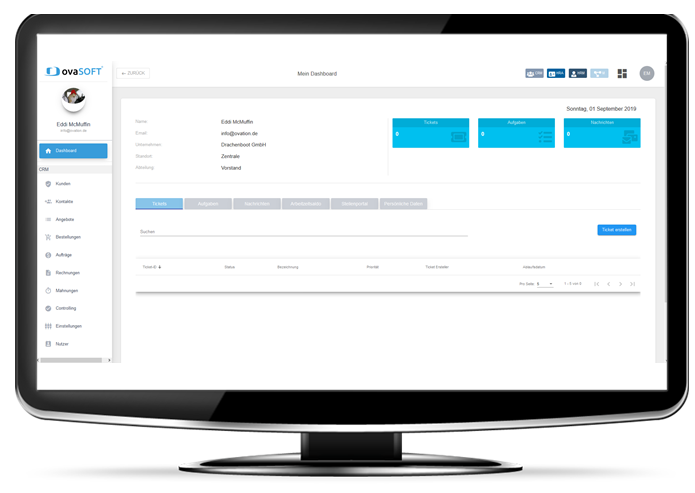 Customer Relationship Management module
Customer relationship management plays an important role within companies. ovaSOFT's CRM tool enables companies to strengthen and improve their relationships with customers, service users, partners and suppliers. Building good relationships and tracking prospects and customers is critical to customer engagement and retention – and that is the essential function of CRM. Everything is displayed in one place: in a simple, customizable dashboard that lets you see a customer's history with your company, the status of their orders, any possible outstanding customer service issues and more.